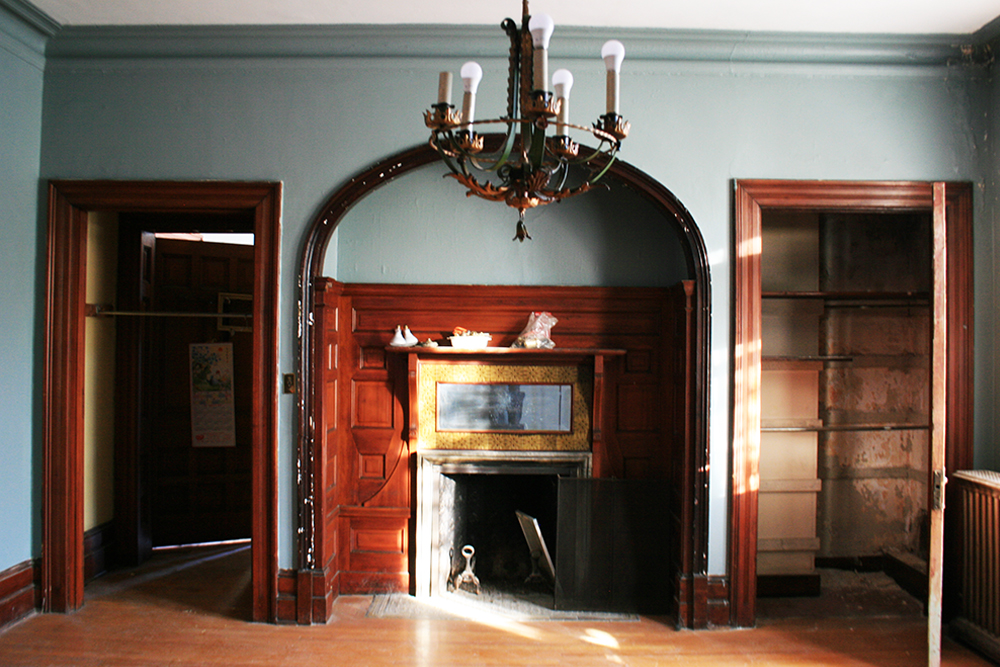 Have you ever fallen in love with a room? I mean in a high school first-love crush kind of way?
I am sitting on the floor of the master bedroom of the historic 1887 Hawley Hutzler House thinking romantic thoughts. The granite exterior of the house is pure Richardsonian Romanesque with beefy round arches, eyebrow windows and complicated massing. In contrast, the huge entry hall can best be described as Bavarian beerhall revival with heavy oak millwork with clunky, unique details everywhere.
Upstairs most of the rooms are pretty standard late-19th century with one exception: the master bedroom. In my love-haze I ignore the missing door, peeling paint and soot stains and see only the delicate elliptical arch framing the recessed fireplace and the extraordinary details: the beveled mirror surrounded by warm yellow tiles, the thin carved stoned firebox surround, the bas-relief cupids paddling boats on the cast-iron fireback, and the light-green glazed hearth tiles. All of which is framed by the wood paneling with square, portrait and landscape raised panels.
Kudos to the architect, Thomas C. Kennedy. Let us know about the room you are in love with.