Print Vs. 3D Model – An Update On The Menokin Project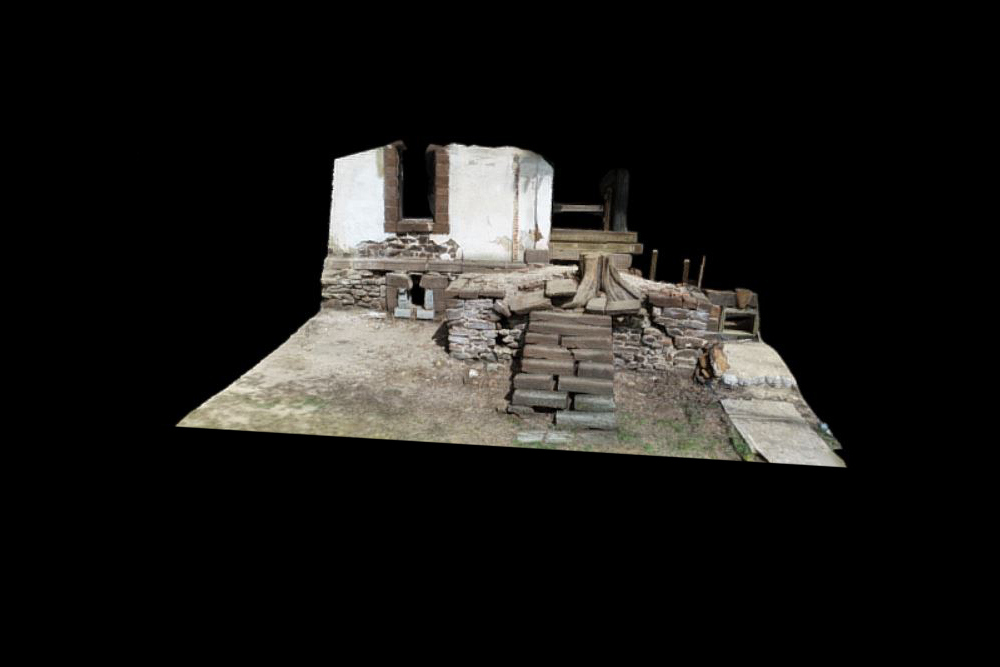 Ok. It's not really a competition, it's more of a comparison and contrast. The Menokin Preservation Project has been underway for sometime, but the past few weeks, we've see some very high tech assists as well as some more traditional ones. We love to see them working side-by-side.
Drone-Enabled Computer Modeling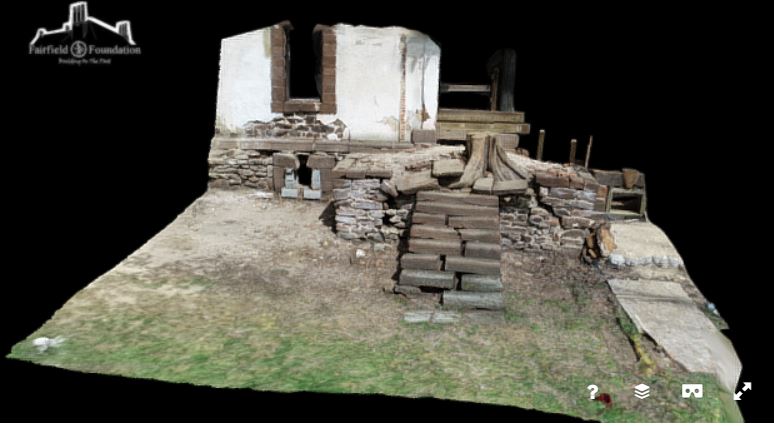 The Fairfield Foundation has created this 3D model of the Menokin south porch to see the archaeologists version of the before view. Yes, that is a giant tree stump that grew while the house was abandoned for many years!
The Big Print
Several years ago, we created a huge blow up print of the 1934 measured drawings we found for this property. It was invaluable then when we were attempting to find the rightful home of a variety of bricks and stone we found all over the property.
Today, it proves its value once again as the masons at Menokin are searching for cut stones to reinstall at the south and west walls. By setting the stones on the screed panels they can tell if the stones are the correct size and shape, and fit the adjacent stones.