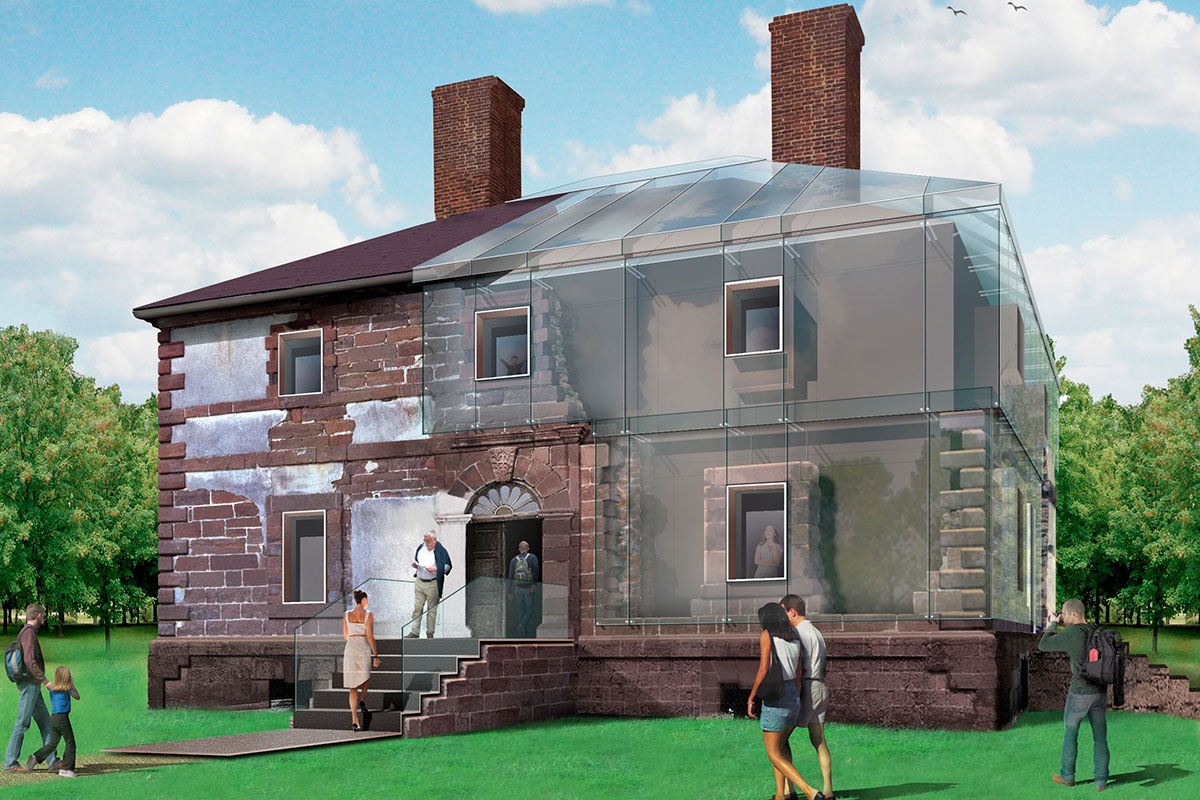 Menokin was the home of Francis Lightfoot Lee, a Signer of the Declaration of Independence, and his wife, Rebecca Taylor Lee of Mount Airy Plantation. The house was built in 1769 on land once inhabited by the Rappahannock Tribe. In 1971 it was designated a National Historic Landmark for its significance as the home of a signer of the Declaration of Independence. The Menokin Foundation was formed to preserve, protect and interpret this important structure.
The Menokin Foundation is embarking on a revolutionary historic preservation and re-imagining of this historic structure. The adaptive reuse plans are to transform this house into a 500-acre classroom with an educational and environmental experience like no other. Structural glass will be used to recreate an abstract memory of an 18th-century house as it once stood while protecting what remains of it today.
Encore is serving as the Historic Preservation Architect on this project team and leading the efforts to document, stabilize, and repair the existing ruin in preparation to receive the glass enclosure. In addition, Encore has prepared the Historic Structure Report (HSR) for the project.
The project has received unprecedented interest from the media and won the Architect's Newspaper 2016 Best of Design Award for the Unbuilt.
The full project team is led by the architecture firm Machado Silvetti and also includes John Fidler Preservation Technology, Robert Silman Associates, Reed Hilderbrand LLC, EckersleyO'Callaghan, WSP Flack + Kurtz, Tillotson Design Associates, Barker Langham, and Faithful + Gould.
"The most fiercely ambitious historic restoration project in America today." –Wall Street Journal, 2020
Media
Menokin Stone, AIA Baltimore Historic Resources Committee, CEU Course
The historic Menokin House gets a novel rewrapping in structural glass, Architect's Newspaper
Neither Ruin Nor Replica, Wall Street Journal
Best of Design Award for the Unbuilt, Architect's Newspaper