Open Door: Road Trip with the Hawley-Hutzler House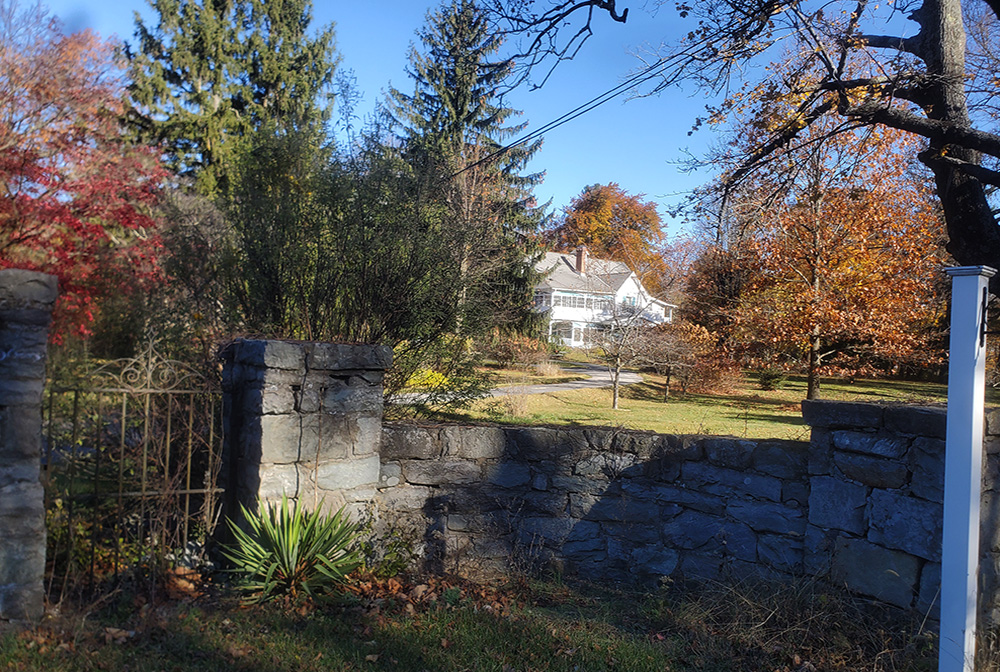 Join us on a blog journey as we walk through the preservation of the famed Hawley-Hutzler House in Baltimore, Maryland.
The Hawley's Home(s) History Takes Us to Monte Vista
"You've got to buy this place!" That's what our real estate agent proclaimed last summer as he showed us the historic 1887 Hawley-Hutzler house in the urban Bolton Hill neighborhood of Mid-Town Baltimore.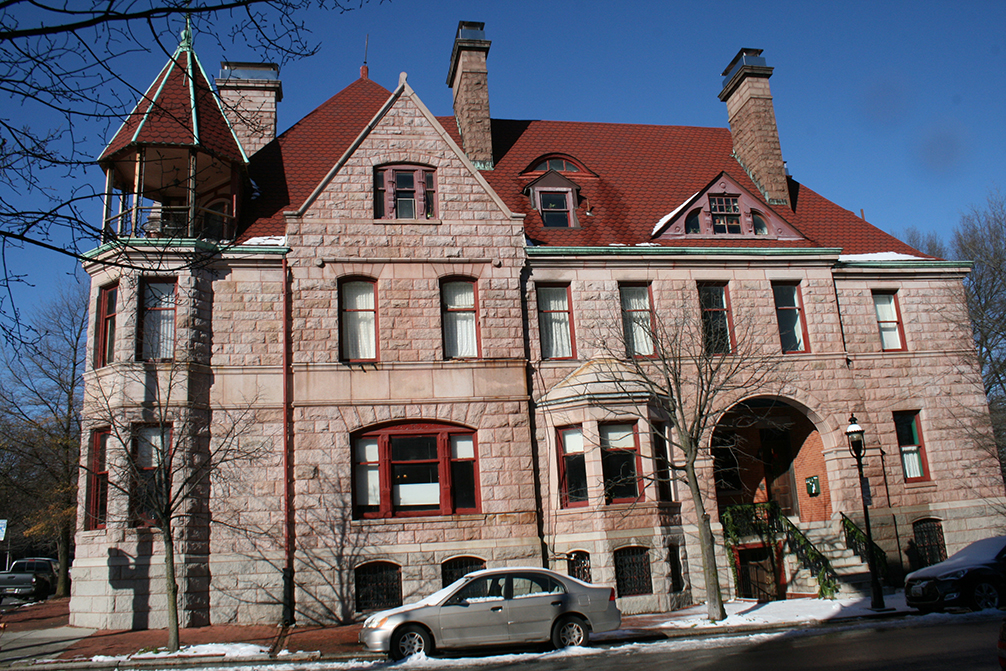 I was instantly captivated by the 8,000 sq. ft. Richardsonian Romanesque style house while my wife, an avid gardener, was intimidated by its size and the amount of work it needed. That is until she saw the fantastic garden in the backyard—45' x 48' wrapped in an 8' wall like a secret garden. Our youngest son had just graduated from high school and was about to embark on his own new journey. So, why not?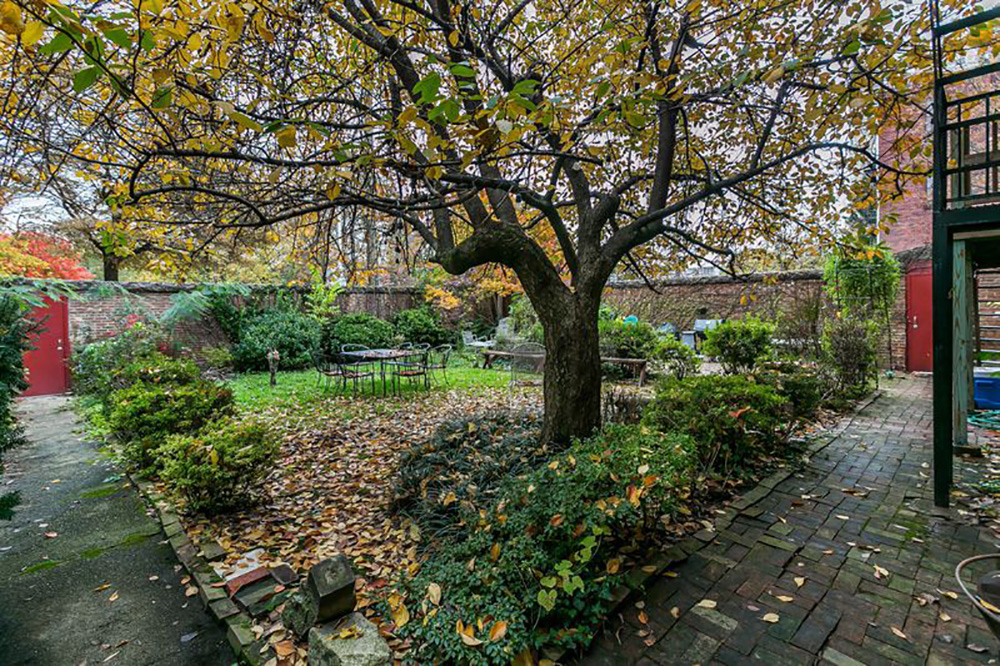 We came up with a 20-year restoration plan, knowing it would evolve as we went along. But before we got started on the physical layers, we wanted to figuratively peel back the layers of the past inhabitants and draw on the inspiration of the house's history and context to guide us on this journey.
The original builders and owners of the Hawley-Hutzler house were Martin and Mary Hawley. Martin was a giant in a family lumber business in the mid to latter 19th century, which afforded him and his family a social position among the upper crust of Baltimore society.
Through historic research, we discovered that the Hawley's also had a large summer house, named "Monte Vista", in Blue Ridge Summit, Pennsylvania, an hour-and-a-half train ride northwest of Baltimore. That's where the city's wealthy vacationed for its higher elevation and cooler temperatures. In fact, the future Duchess of Windsor, Bessie Walls Warfield, was born 1895 or 1896 in the nearby Monte Vista Hotel and grew up in Baltimore.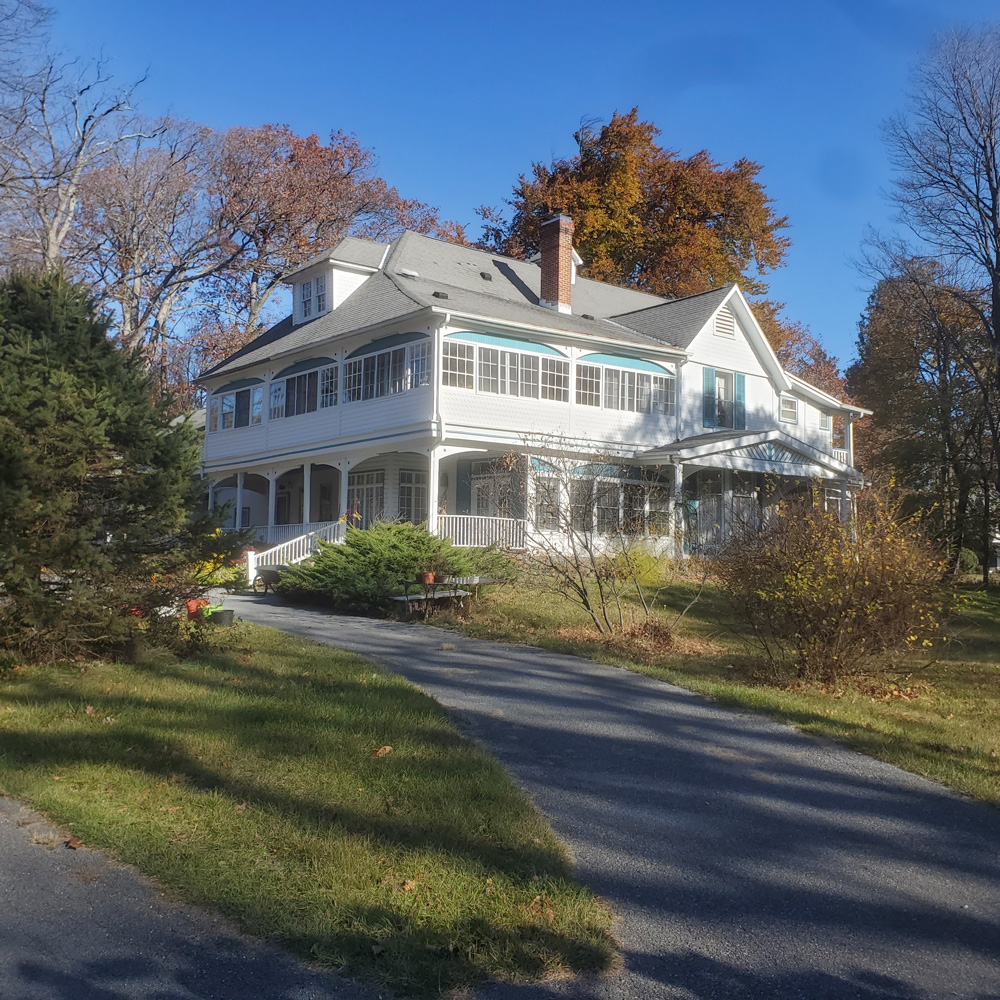 The Hawley summer house still exists today and has been operating as the Monte Vista Bed and Breakfast for 20 years in what is now known as the Monterey Historic District. We recently visited the house and spent a delightful afternoon with the owners.
We noticed some similarities between the Hawley's primary residence and their summer home, including similarly designed fireplaces. And although the summer home was a big sprawling place with tons of porches, it's not as architecturally inspired as the Hawley-Hutzler house.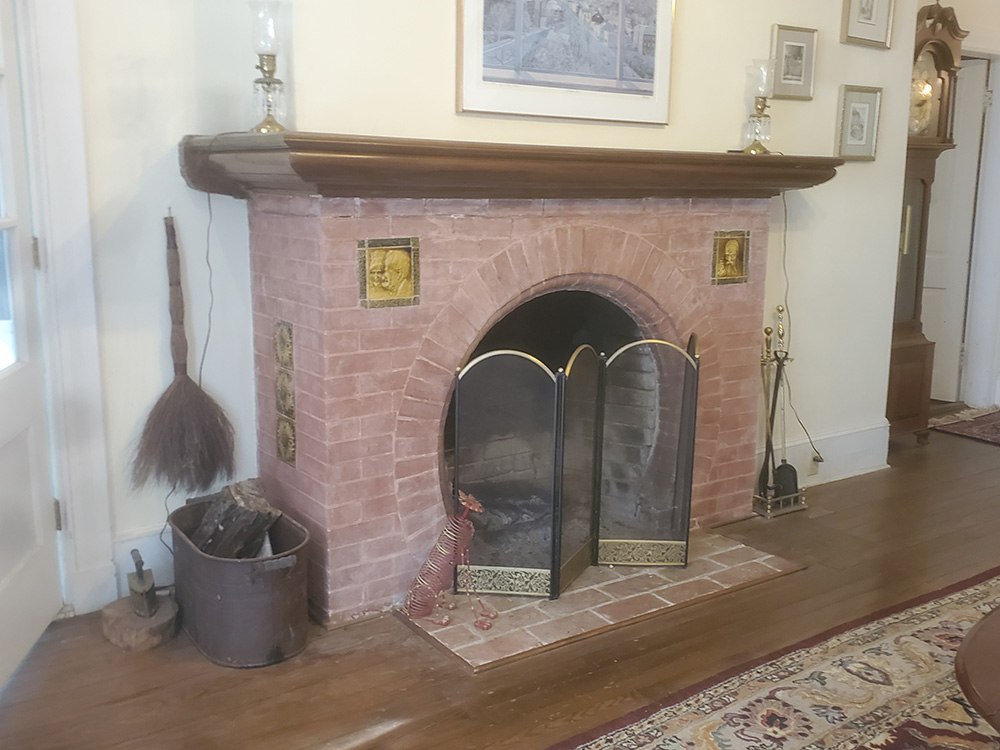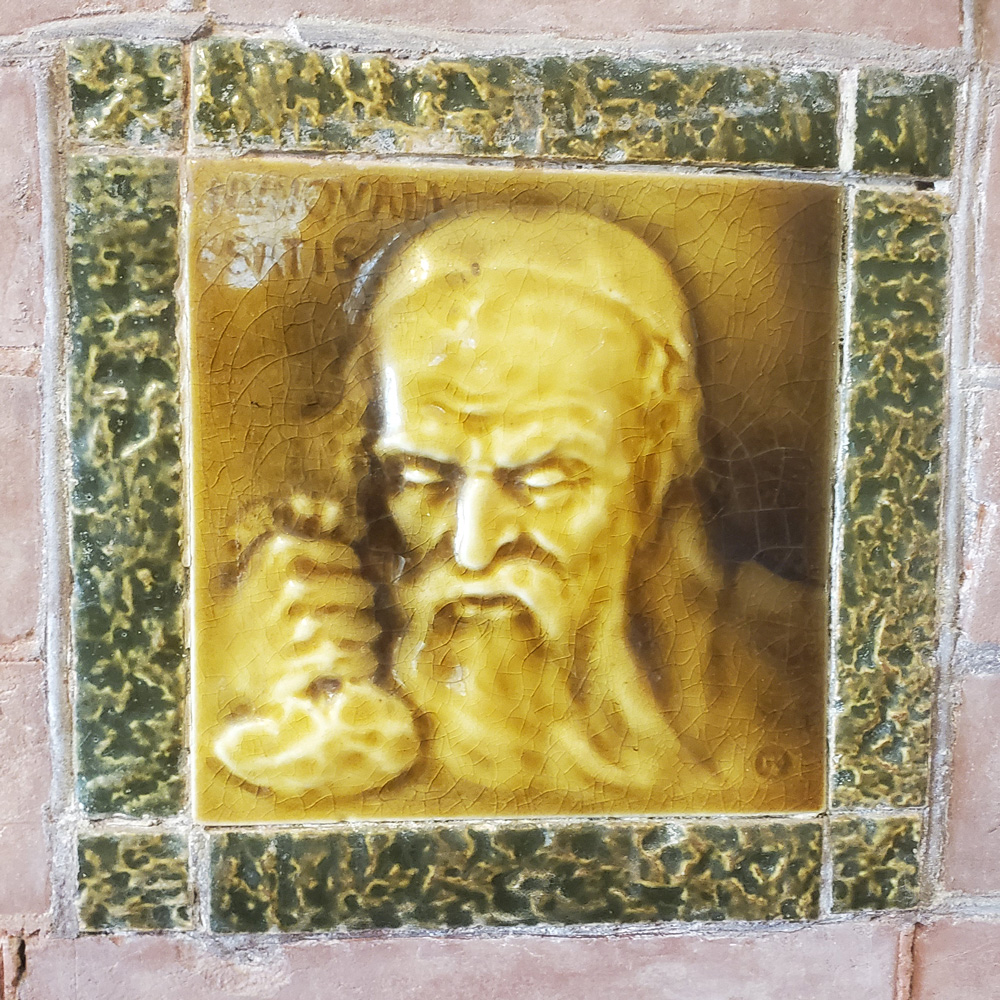 Not long after construction of the Hawley's residence in Baltimore was completed, Martin Hawley passed away. But not before he had an architect design a replica of a unique church in Czechoslovakia to be built on the property adjacent to their summer home. Unfortunately, he never saw it constructed, but Mary did, and named it in her husband's memory. The Martin Hawley Memorial Presbyterian Church still serves congregants in the Blue Ridge Summit area today.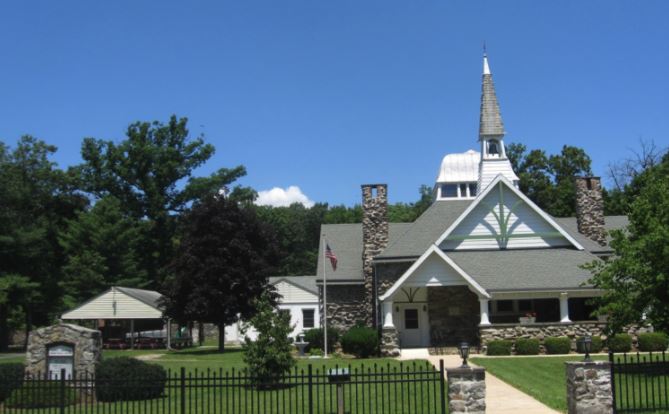 Through my wife's sharp sleuthing skills and tenacity to track down the families who once lived in our new-to-us home, she worked with the Jewish Museum of Maryland's archivist who ultimately put her in contact with the grandchildren and a cousin of the second owners, the David Hutzler family who bought the house shortly after Mrs. Hawley's passing in 1897. The Hutlzers were a prominent German Jewish family in Baltimore who founded and operated the Hutzler's Brothers Company department stores for 132 years. They generously provided us with photos from 1905 of the interiors of the house which provided a treasure trove of delightful visual discovery.
Those photos gave us some inspiration for our own renovation journey. One great find we uncovered is that the house once had speaking tubes! The modern intercom of its day!
Another amazing detail captured in the photos is the bas relief plaster ceiling swags and beautiful painted angels in the former music room. The ceiling decoration was as finely detailed as a wedding cake, but is now a smooth white ceiling.
Although it was disappointing to see some of the intricate craftsmanship of the past removed or deteriorated through the years, it is also an exciting opportunity for us to restore and enhance this magnificent building.
If you are interested in diving into the history of your own renovation project, here are some tips:
Start with a title search for a chronological history of all the owners of a property. You may have received a partial title summary when you bought your property, or you can research online or at the county courthouse.
Search Newspapers.com and Ancestry.com, available through private subscription, or your local public library, for articles and records on specific people and places.
Research old insurance maps of properties located in towns or cities, which have footprints and materials of buildings. Many of these maps can be searched online through the Library of Congress website.
And finally, check with your local historical society.
Join us on this incredible journey for an up close and personal preservation story. We love what we do; let us do it for you. We'd love to hear about your project.
Read all of the blogs in this series:
Open Door: The Preservation of the Hawley-Hutzler House
Open Door: Cleaning Ebenezer at the Hawley-Hutzler House
Open Door: Richardsonian Romanesque at the Hawley-Hutzler House
Open Door: Road Trip with the Hawley-Hutzler House
Open Door: Getting High with Hawley-Hutzler, Drones and Historic Buildings