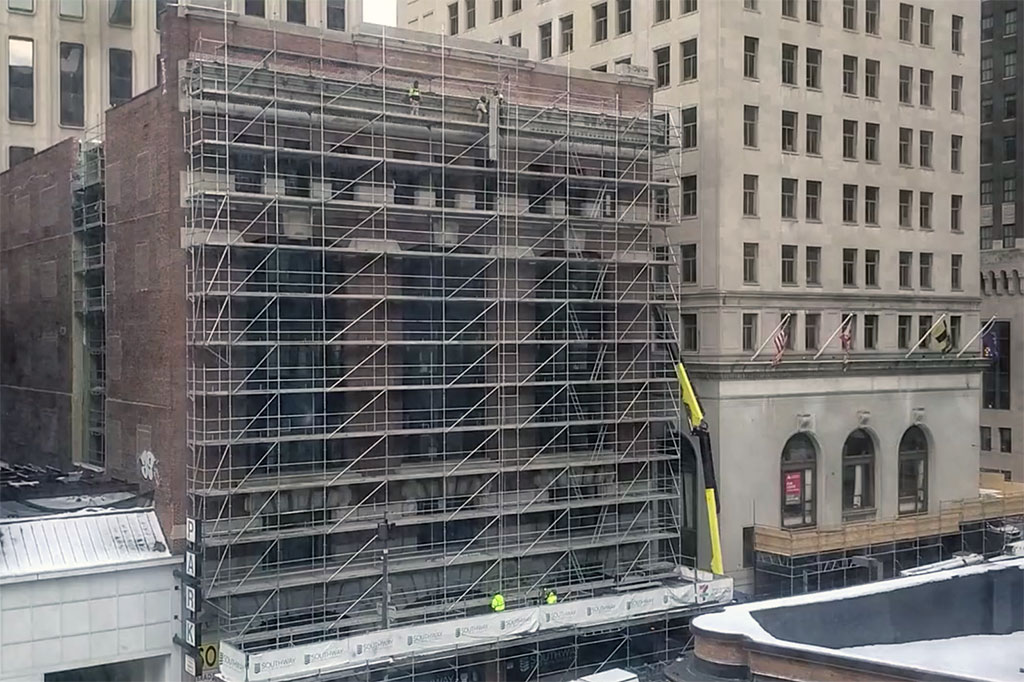 Across the street from Encore's offices on Light Street, we were delighted one day to witness what looked to us like "preservation Donkey Kong". The building facing ours, 22 Light Street, was undergoing some work on its facade, and the scaffolding and workers in motion on it, triggered a long ago and far away memory of the "historic" video game, Donkey Kong.
A big thanks to contractors Southway Builders for the interesting perspective on historic restoration, and the lovely reveal of the historic and green 22 Light Apartments, which will be opening this Spring,
As the original warehouse location to Baltimore's own Hunter Baltimore Rye and Whiskeys – 22 Light has lived through some remarkable history. After being destroyed in the 1904 Great Baltimore Fire, the building was then rebuilt. Light Street was then widened in 1906 allowing the firm to resume business in a newly constructed building at 20 Light Street. Over a century later, this reconstructed landmark offers the community new opportunities for living in a piece of history, as upscale comfortable rental homes.