Asbury's Phoenix Restores Designated Underground Railroad Site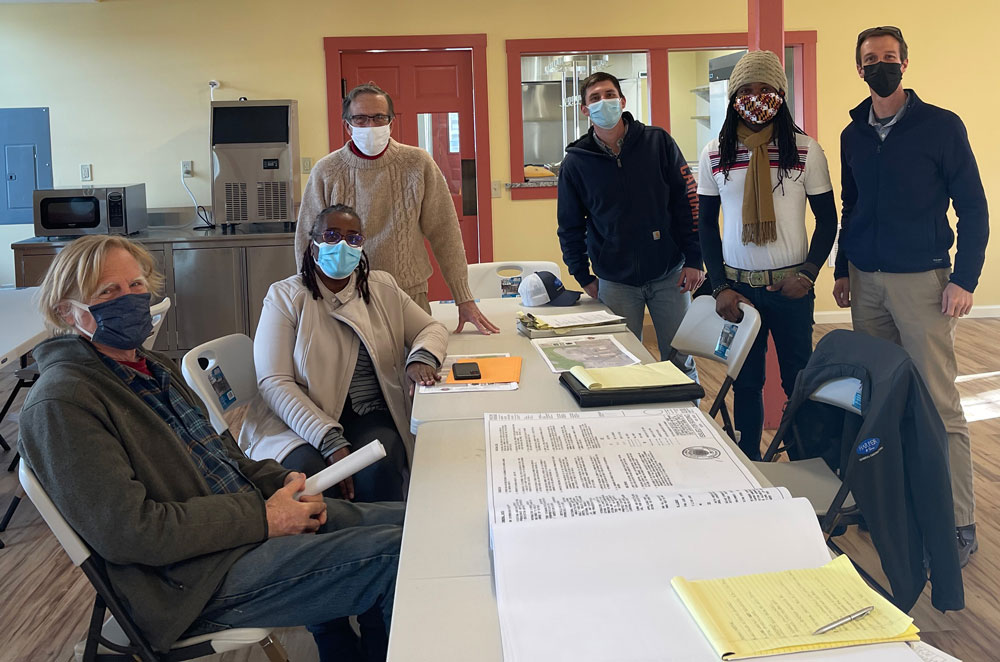 The passion and dedication that Carlene Phoenix has for the restoration work at Asbury United Methodist Church in the Hill Community of Easton is nothing short of awe-inspiring. It's what makes this project even more special for our team at Encore.
Carlene is not only a member of the church, but also the president of Historic Easton, Inc., a non-profit organization on a mission to help save and preserve historical buildings in the town, including Asbury church. She was happy to talk with us about the project for this post.
"My desire to rehabilitate the church began when I started doing research on its history"

Carlene Phoenix
Asbury Church was built in 1876 and is the oldest African American church structure in the 300-year-old Town of Easton and the second oldest African American church structure in Talbot County. The property is designated as Site #33 on Maryland's Underground Railroad and Network to Freedom Sites and Stories.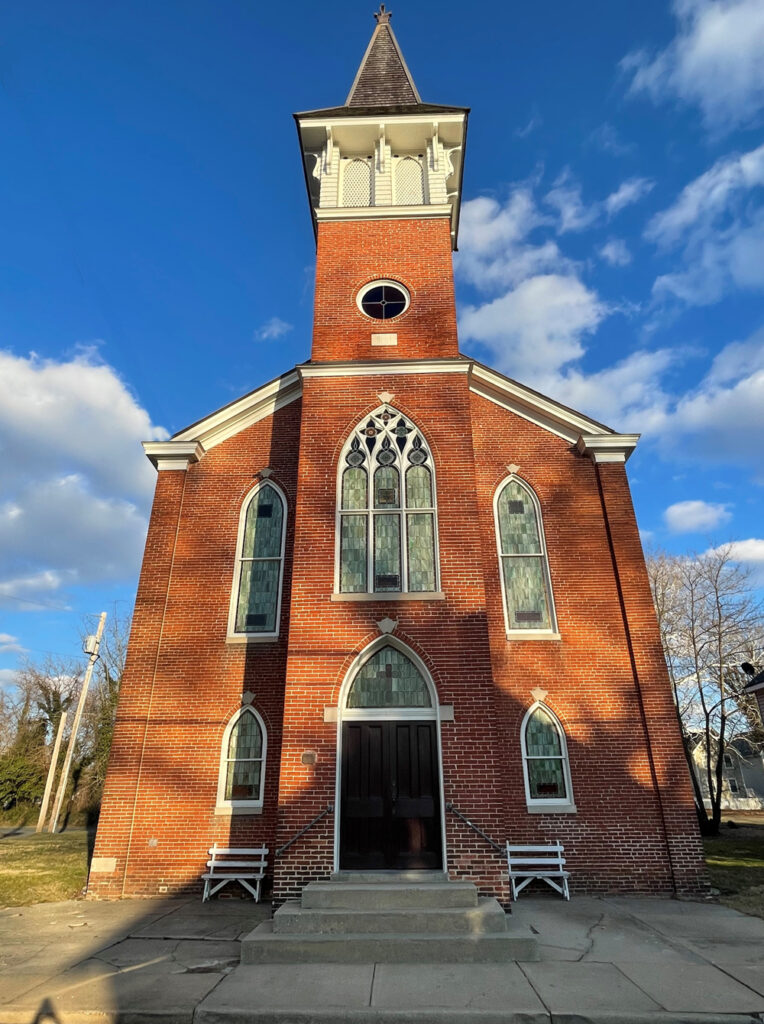 As a member of the congregation, Carlene watched as the structure fell into disrepair with rotten woodwork, broken stained glass, and a deteriorating roof. And the first floor was beginning to collapse, becoming especially unsafe.
"The church was getting a little dangerous. It isn't just for worship services. We do a lot of community outreach. We have mobile food pantries, an annual soup kitchen that provides food to 250 people. Visits to the church are now part of the curriculum for fourth and fifth graders in our public school system. The church has always been a resource community center since its existence. We just wanted to ensure that the history would always be there for the next 100 years."
To pay for the restoration efforts, the church was able to get funding from the African American Heritage Preservation from Maryland and put out a Request for Proposals. Encore submitted and won the bid, and in 2013 began the phased rehabilitation work.
"One of the biggest surprises during the initial renovations was to learn that the steeple was detaching from the church. It was added 10 years after the church was built. Had it not been for the renovations, we wouldn't have known this was happening. It saved us from having a catastrophic incident."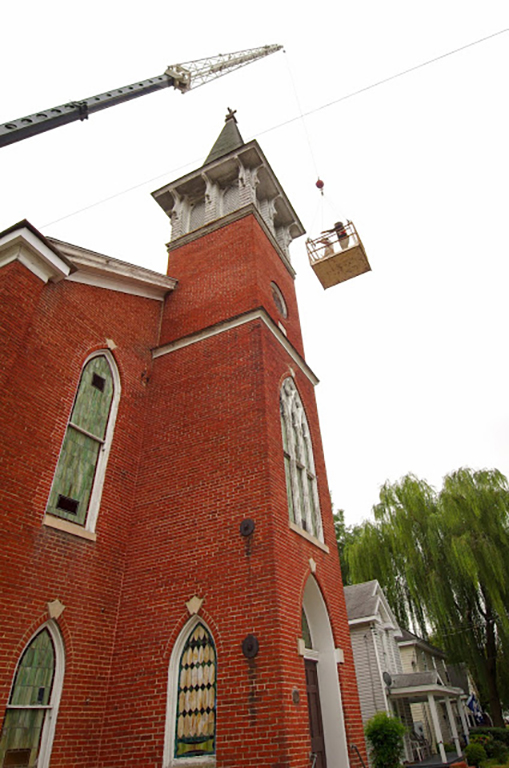 Restoring and rehabilitating Asbury Church is part of the larger Hill Community Project, an effort to revitalize the neighborhood.
"The church played a prominent role in the Hill Community, and it still does today. We want to make sure it remains a part of the neighborhood."
As Black History Month comes to a close, we wanted to take this opportunity to say how honored we are to be part of this amazing and significant restoration project that is so important to the African American experience in Easton and beyond. We work for good; work with us! We'd love to hear about your project.