RE-thinking Restoration, Renovation & Rehabilitation of Historic Buildings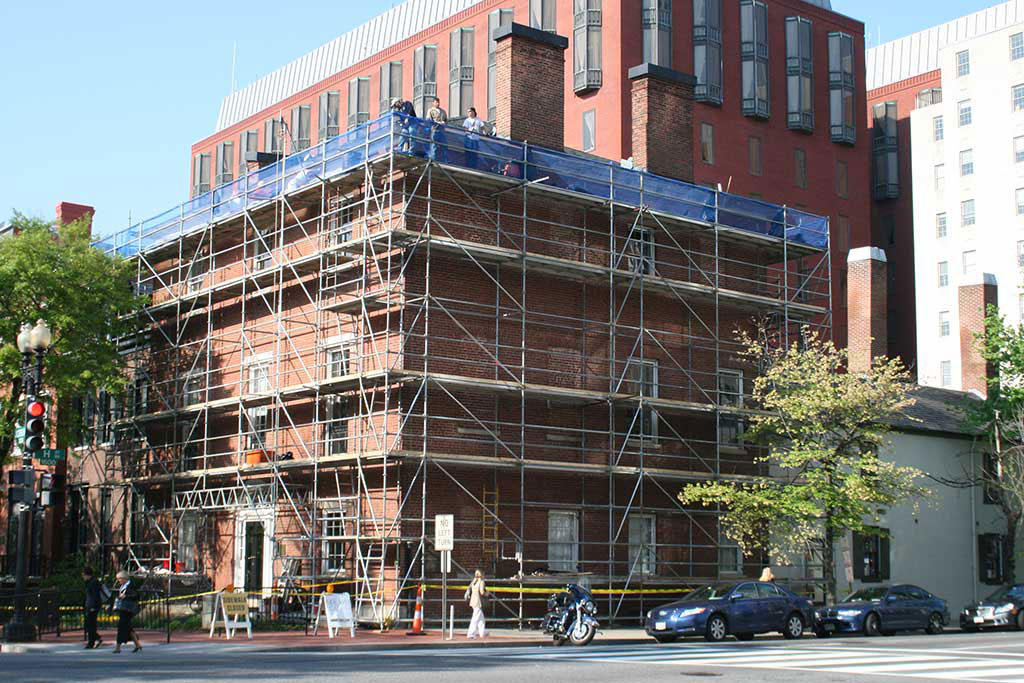 The terms we use for describing the work we do on historic buildings can be a bit complex and confusing to say the least. Adding to the ambiguity is the fact that the "Re" words can be defined differently, depending on the governing body you are working with, like the National Park Service and historic preservation entities for your state, county, or local municipalities. Here are the different types of "Re" work to help get you started.  
Nine different types of work on historic buildings defined
1. Restoration
2. Renovation
3. Rehabilitation
4. Remodel, Repair, Renew, Reconstruct, Recondition, and Adaptive Re-use
Restoration
Put simply, restoration is the process of returning a building or structure to its condition at a particular time.. The National Parks Service definition is a little more precise, defining restoration as the process of accurately depicting a property at a particular period of time in its history, while removing evidence of other periods.
Depending on your goals for the building, the restoration process of a historic building typically includes maintaining as much of the original character and authenticity, reproducing materials, and replicating techniques when possible. This can also include bringing outdated utilities and systems up to date where required.
Examples of a restoration
On a large scale, a perfect instance of restoring a historic structure back to its original condition is the work that will be in process at the fire-ravaged 900 year-old Notre Dame Cathedral in Paris, France. In April 2019, a fire broke out in the historic church, destroying the roof, and toppling the 300 foot spire. Unfortunately, the spire will have to be "reconstructed" (that's a topic for week 4). Restoration of Notre Dame will include recarving some of the damaged stone and the ceiling vaults.
A recent Encore restoration project of an abandoned and damaged Georgian mansion included restoring both the exterior and interior spaces, and adding all new mechanical, electrical, and plumbing systems. Thankfully, there was enough original detail throughout to help steer the restoration.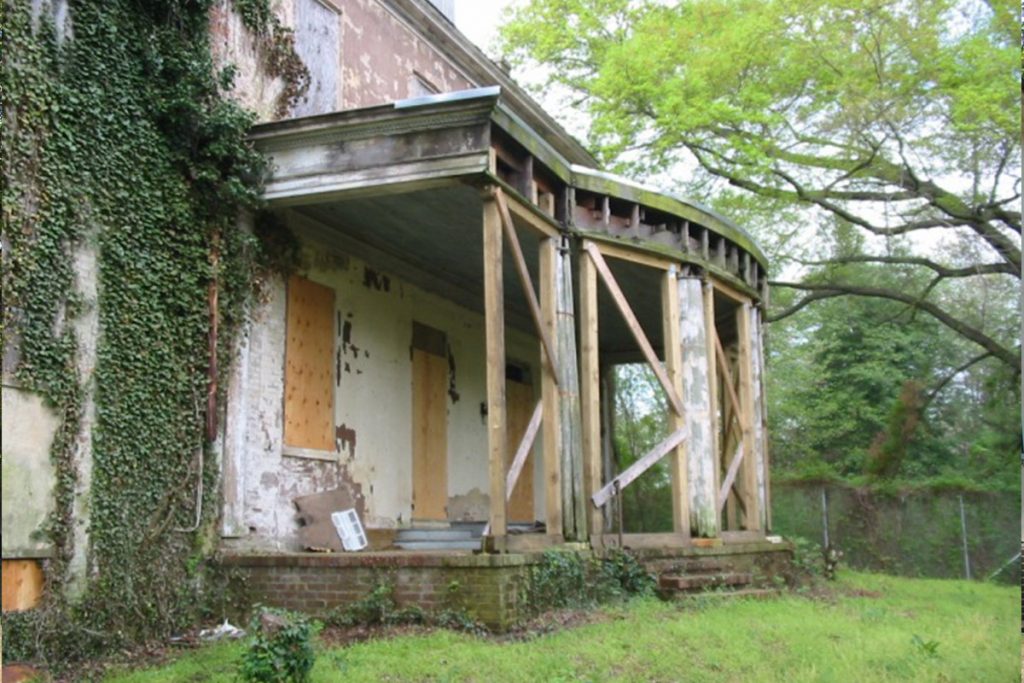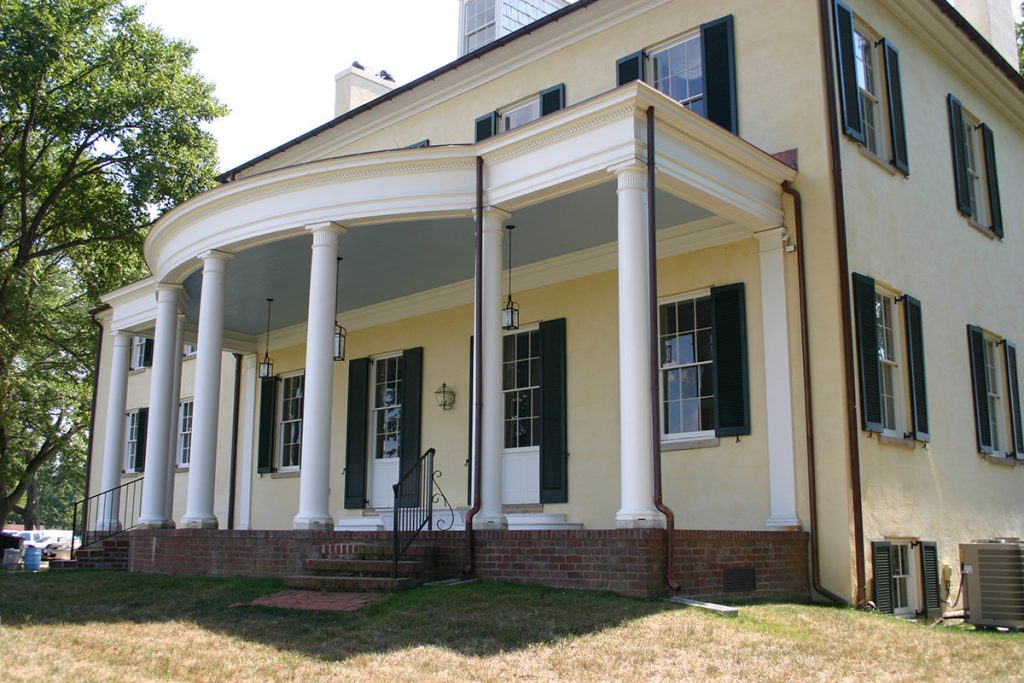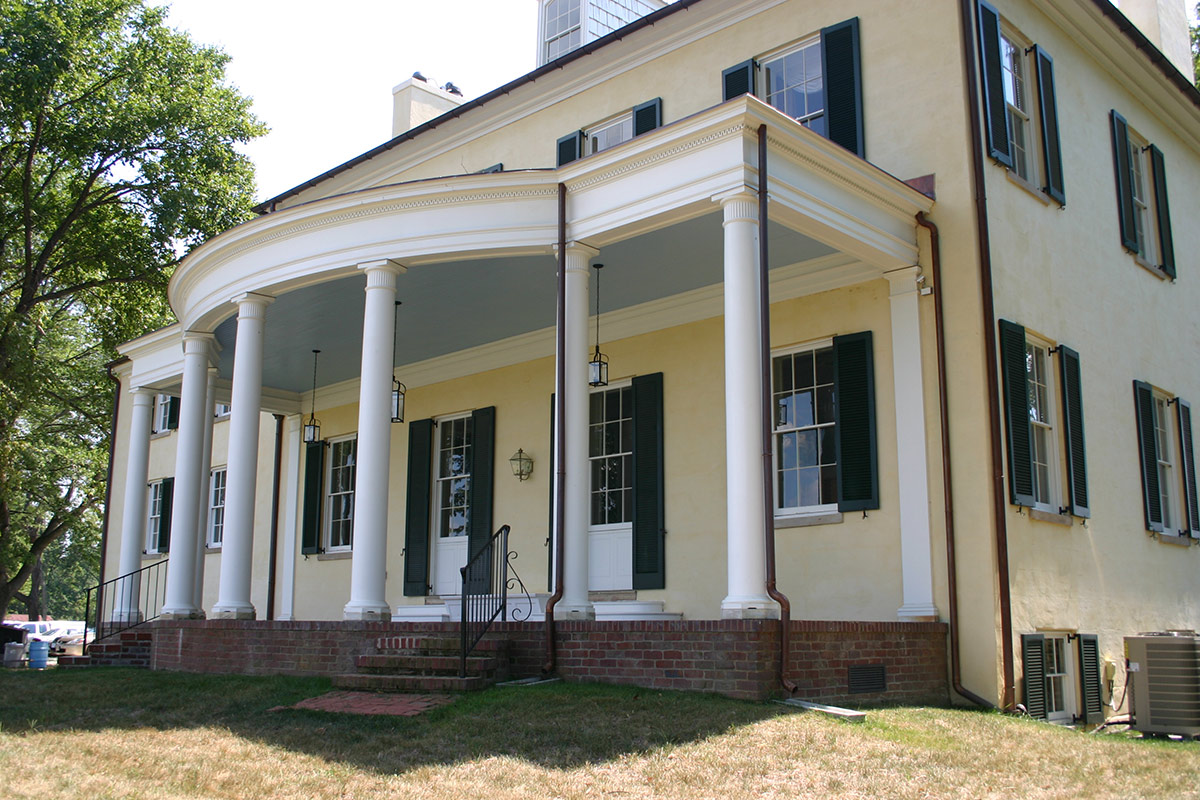 The opening image for this article illustrates another Encore project which involved the historic restoration of the exterior of the Stephen Decatur House.
Typical types of restoration work
Removing decay
Refinishing original floors
Repairing holes and cracks
Grouting
Joining or separating spaces
Making a closing or opening
Replacing or repairing roofs
Rebuilding facades
Reinforcing the foundation
Considerations
As with any "Re" work, there are some important things to consider before taking on a historic structure:
1. What are your goals?
Do you want to restore the structure to the time it was built? Or to what it looked like when a famous person lived there? Or what it was like when a particular organization used it? Buildings evolve over time, so it's an important decision to make.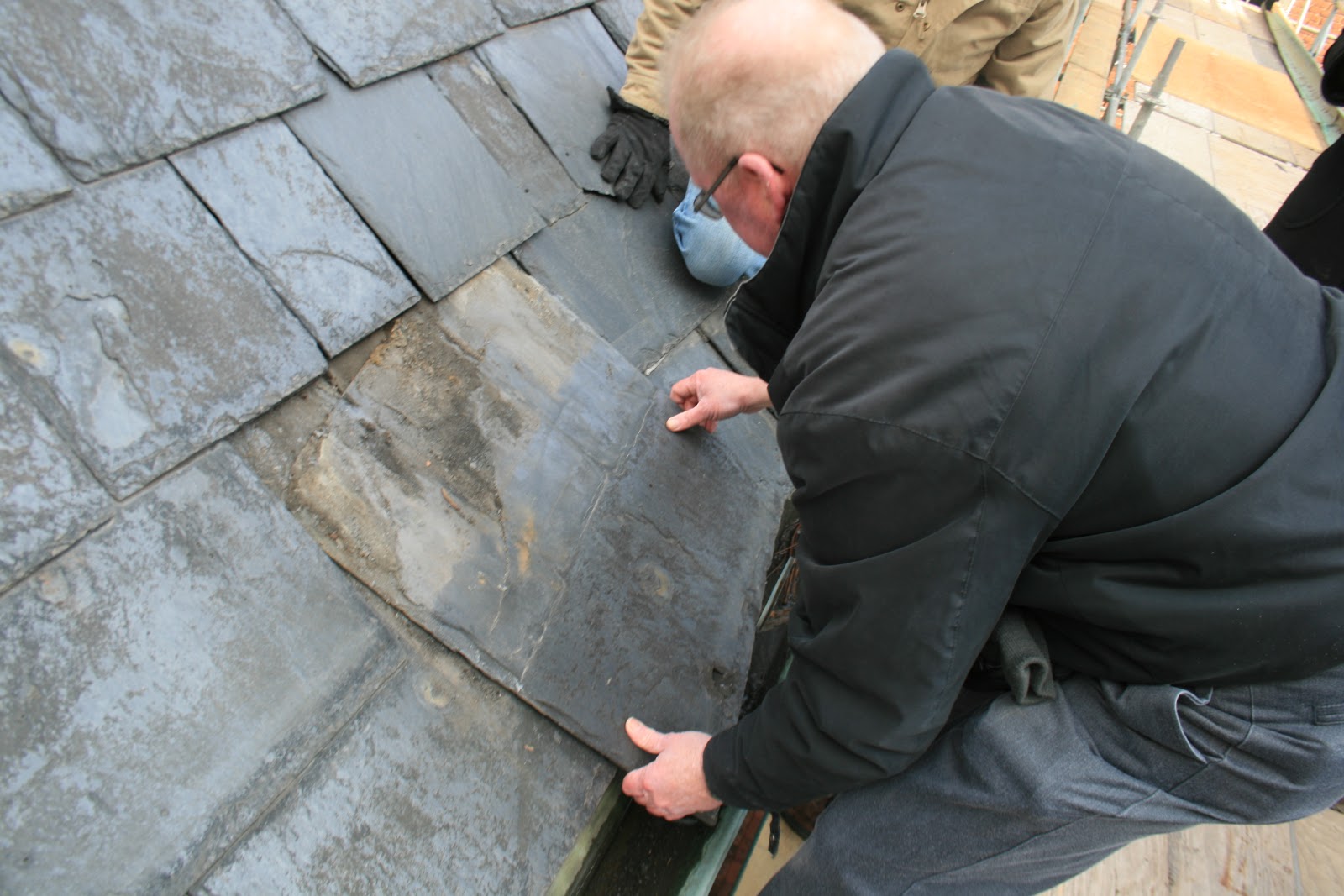 2. Are there regulations?
Regulations and goals are closely linked; one can dictate the other. If you are using Historic Tax Credits or grants to fund a historic restoration, you'll have strict parameters to follow. The National Parks Service defines restoration as the process of accurately depicting a property at a particular period of time in its history, while removing evidence of other periods.
Also, if you are purchasing a home in a historic neighborhood, they'll have their own controls to follow. For example, in some cities, you can't replace wood porch columns with fiber glass ones, even if it looks the same.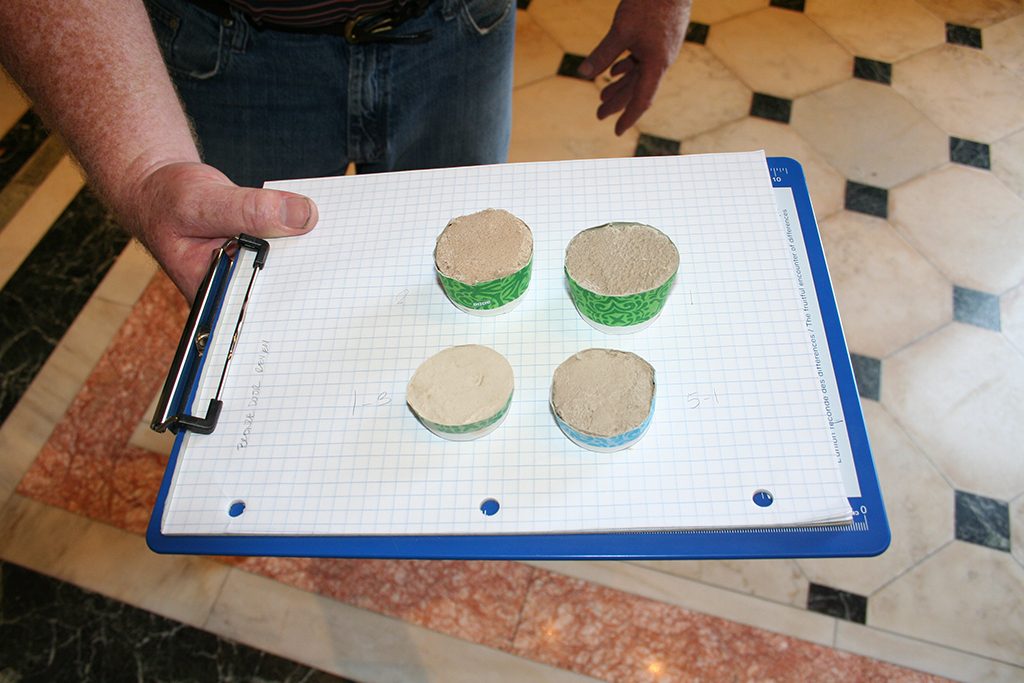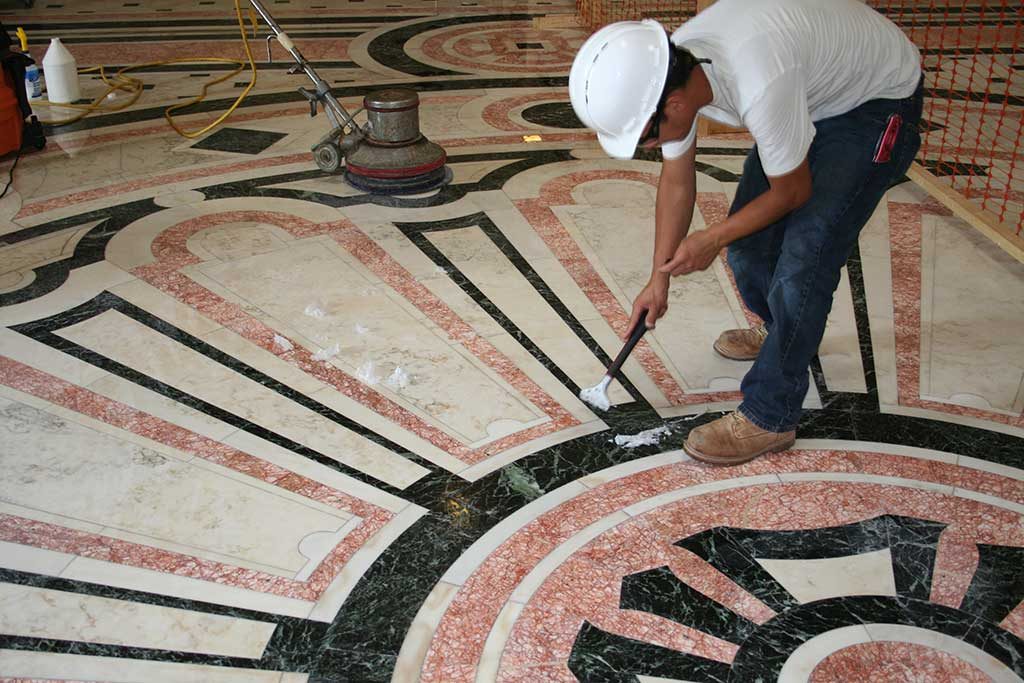 3. What is your budget?
If you are thinking about restoring a historic building, make sure you do your homework and get a detailed assessment. Old buildings offer hidden challenges that can cost you more money than you want to put into the project. It's nice to restore things to original, but practical realities can make that impossible. The bottom line, it can be expensive to renovate a historic building, so be realistic about your financial commitment.
Contact Encore for assistance with preserving historic buildings. We'd love to hear about your project.