STEM in the Historic Dumbarton House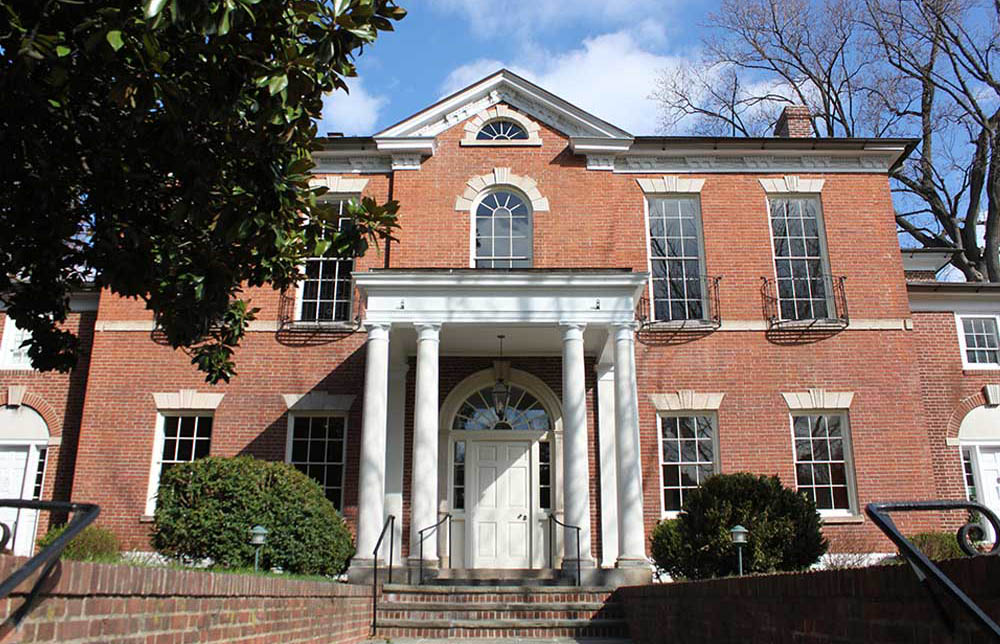 There is always something new to learn about preservation and conservation techniques. I was reminded of this when my family visited the STEM in the Historic House exhibit at the 1799 Dumbarton House in Washington, DC. The exhibit focuses on using technology to analyze and restore historic finishes and artifacts.
I particularly enjoyed the exhibit on wood-block printed wallpapers. Somehow, I had previously missed the fact that the long rolls of wallpaper were made up of individual sheets of cotton paper glued together. Showing the carved wood block and the glued-up wallpaper in various stages of printing made the process very clear.
A dramatic example of the result of this process is installed at the second floor of the main stairway with colors that may shock modern sensibilities, as the bold contrasts are definitely not the "biscuit white" favored by modern architects.
The X-ray diffraction technique used to determine the composition of metals was also new to me. The example shared described testing by Mt. Vernon to find the amount of gold in a silver cup to aid in discovering its age. The exhibit explains that while 18th century silver had significant amounts of gold, 19th century techniques extracted nearly all the gold.
In addition to the exhibits that change over time, the museum has some very nice period rooms that include some original Nourse family furnishings and finishes. I got to point out to my son the rope bed in the main chamber, and explain that the phrase "sleep tight" means not sleeping on loose and sagging ropes. The canvas floor cloth in the first-floor stair hall is also interesting.
My thanks to Scott Scholz, Museum Curator, who alerted me to the exhibition at a National Preservation Institute luncheon. Perhaps he'll do a future exhibit on the cast-iron fireplace inserts which caught me eye.