Projects: Menokin National Historic Landmark and 111 South Washington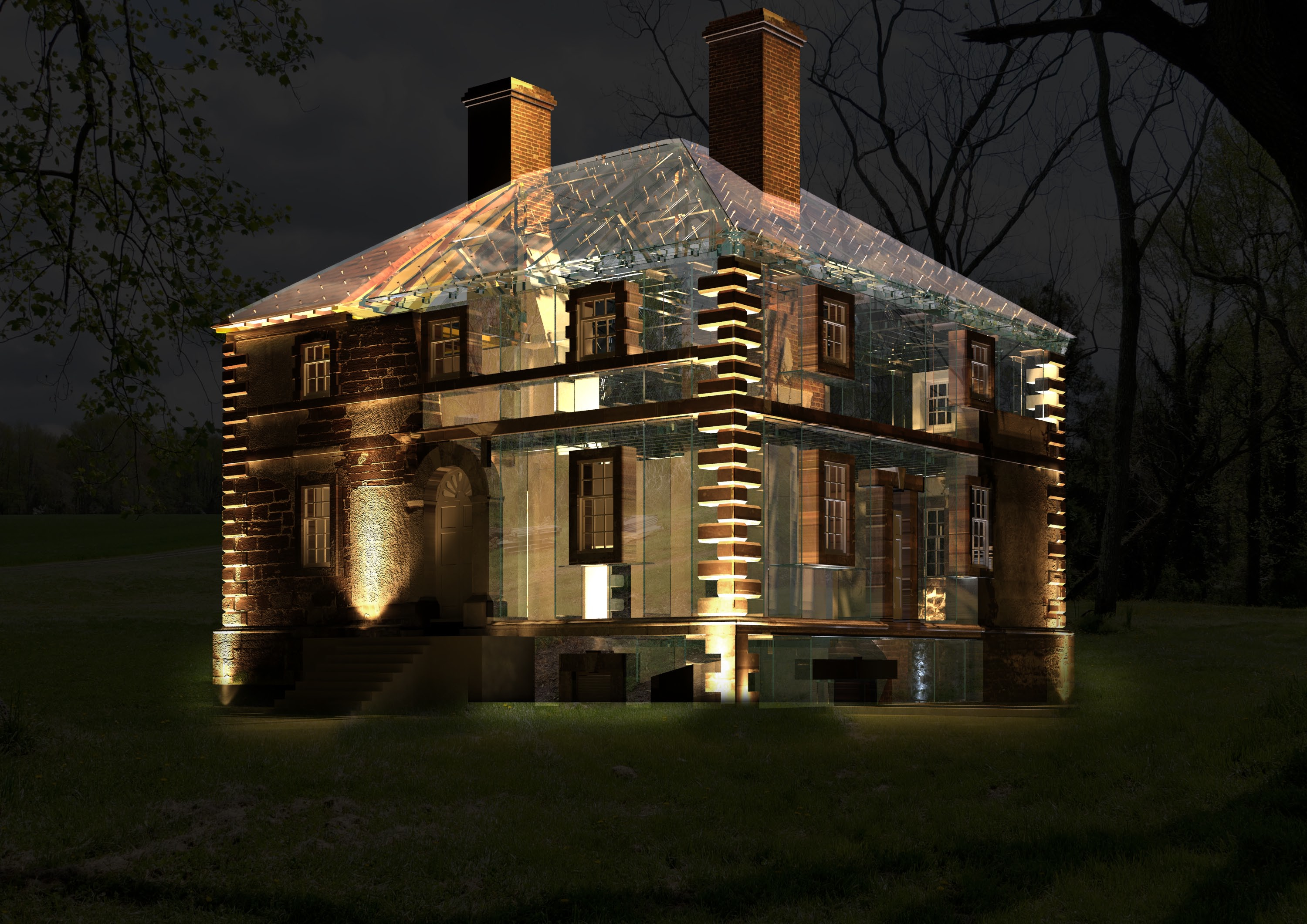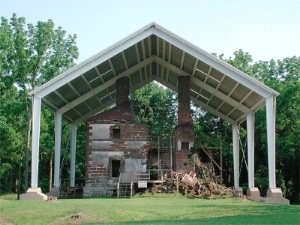 Menokin Foundation
Encore is the Historical Architect for the intriguing Menokin National Historic Landmark. The house was built in 1769 in the Northern Neck of Virginia as the home of Francis Lightfoot Lee, one of the signers of the Declaration of Independence, and his wife Rebecca. The partial ruin is being stabilized and the missing parts reconstructed in glass.
Encore Sustainable Architects have been advising the Menokin Foundation during the restoration process as members of the design team led by Machado Silvetti Associates. Architect Ward Bucher authored the Historic Structure Report that documents the history of the property.
Encore is designing the restoration of remaining historic fabric and providing construction administration services.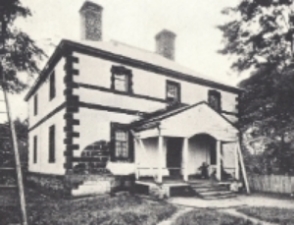 This complex project includes timber frame repairs and replication, new swamp cypress shingles, traditional masonry repair and rebuilding with natural hydraulic lime mortar, grouting, pinning, and epoxying split stones, and consolidating wood. Research tools include laser scan point cloud documentation, and surveys with ground penetrating radar, closed circuit TV in flues, thermographic imagery, and sound testing.
To learn more about the Menokin Foundation and their work, visit http://www.menokin.org/ or watch videos of their work on their YouTube channel!
111 South Washington Street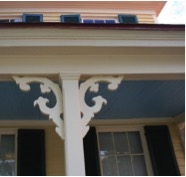 Encore designed the renovations at 111 South Washington Street that serves as Encore's Eastern Shore office. The 1824 property fits perfectly into the historic downtown of Easton, Maryland. Scrollwork brackets add subtle elegance to the Italianate style front porch. Wrought-iron and cast-iron pintle hinges on the louvered shutters define different construction phases the property has gone through. Finally, an attractive six-color paint scheme has been used to emphasize the decorative trim and bring the entire building together.
This property showcases our ability to aptly use architecture and engineering to restore historic properties to their former elegance while simultaneously adapting them to new uses. Encore helped the owner obtain Maryland and US Historic Tax. The project is currently under construction with the first floor being restored to its historic character and the previously gutted second floor adapted as sleek modern office space with accessible features. We are very excited about this property being a part of our company!