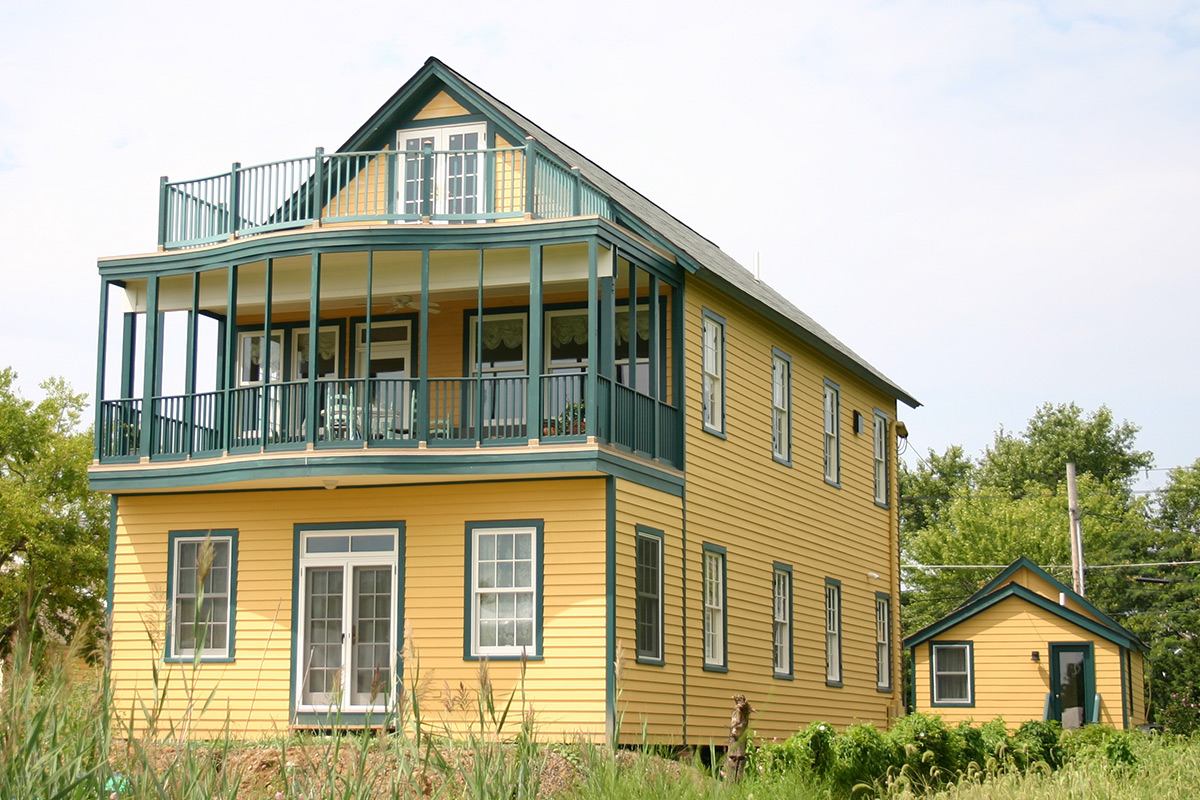 Originally built in 1899 as a schoolhouse, the Downes Curtis Sail loft in Oxford, Maryland is named for a well-known African-American sailmaker. Downes and his brother Albert rented the top floor of the building and made sails there for 50 years, until the 1990s. In 2021, the Chesapeake Quarterly released an issue devoted to black Marylanders integral to the Chesapeake Bay community which featured Downes Curtis.
The building was restored for use as a custom home in 2006 as a Maryland Historic Tax Credit project. Although major structural repairs and new mechanical and electrical systems were required, all of the original historic fabric was retained.
Of interest, the new owners conducted a flood elevation survey, determined the historic house was in a 100-year flood-plain danger zone, and raised it three feet in 2001. The house raising couldn't have happened at a better time as a year and a half later Hurricane Isabel caused devastating floods to the Mid-Shore in 2003, including Tilghman Street where the house is located, one of the lowest points in town. Despite being inundated with a three foot water rise, the house remained high and dry although many of the surrounding houses were not as lucky and required FEMA assistance. The move was less complicated than some because the house sat on brick piers, which made it easier to insert the steel beams. Using equipment similar to old-fashioned car jacks, the movers raised the house upward, inch-by-inch. Because the house was only moved vertically, its historic status was preserved allowing the owners to receive Historic Tax Credits.
Awards:

Annual Heritage Award from the Historical Society of Talbot County
Historic Resources Merit Award – AIA DC Chapter
Washingtonian Award for Distinctive Residential Design
Press:
The Sail Artist: Oxford's Downes Curtis
Home & Design History Lesson: Downes Curtis Sail Loft