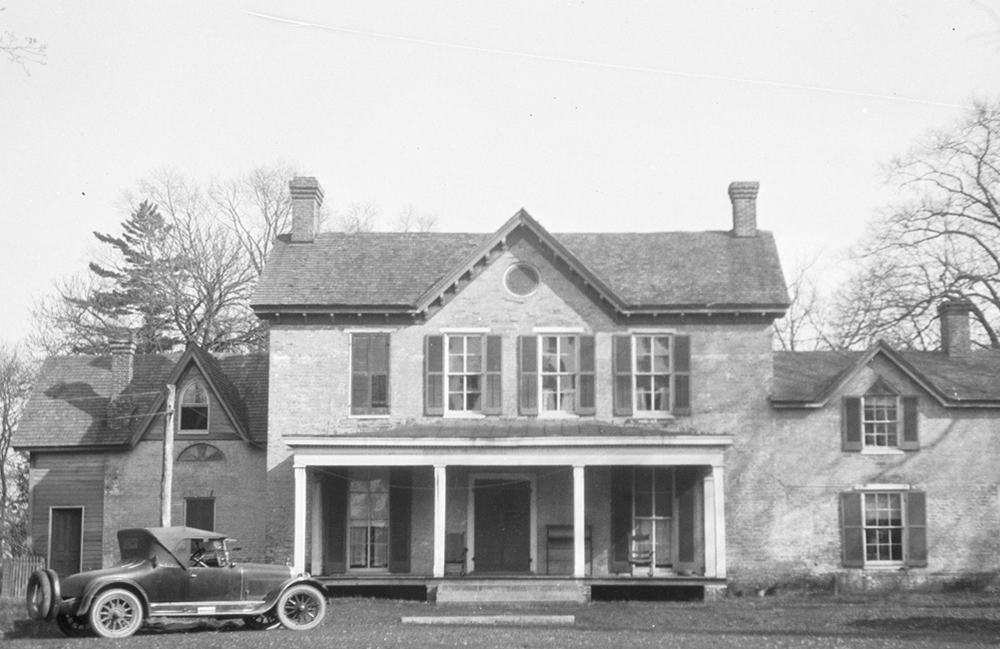 Poplar Grove is a beautiful 250 acre property encompassing multiple buildings, barns and a farm, located in Centreville, MD. The original owners were granted the property by Lord Baltimore in 1669, and it has remained in the same family for 11 generations. A little over a decade ago, the property made news as a treasure trove of 400 years of diaries, letters, political handbills, checkbook ledgers and much more were uncovered and explored on the property by researchers from the University of Maryland and Washington College. Additional research on the Poplar Grove Collection has been made possible in part by a grant from the US Department of Education Office of Postsecondary Education Underground Railroad Educational and Cultural Program with additional support from Washington College and the C.V. Starr Center for the Study of the American Experience.
Today, one of the daughters of the current owners, and her husband, have engaged Encore Sustainable Architects to preserve, adapt and restore the property for use as a private family residence. The proposed plans for the property include transforming the buildings for use as one main residence with a separate permanent suite for visiting relatives. Additions and modernizations will be integrated with the preservation of the historic character of the buildings.
This project is in the schematic design phase.
Media
RiverArts Salon: Olivia Wood, the Poplar Grove Project
In A Crumbling House, A Trove Of Everyday History, NPR
The Poplar Grove Project
Maryland attic holds 400 years of documents,NBC
Old documents unearthed at Poplar Grove are treasure
Poplar Grove and the Emorys
Fiction
A Maryland Manor
My Darling Alice