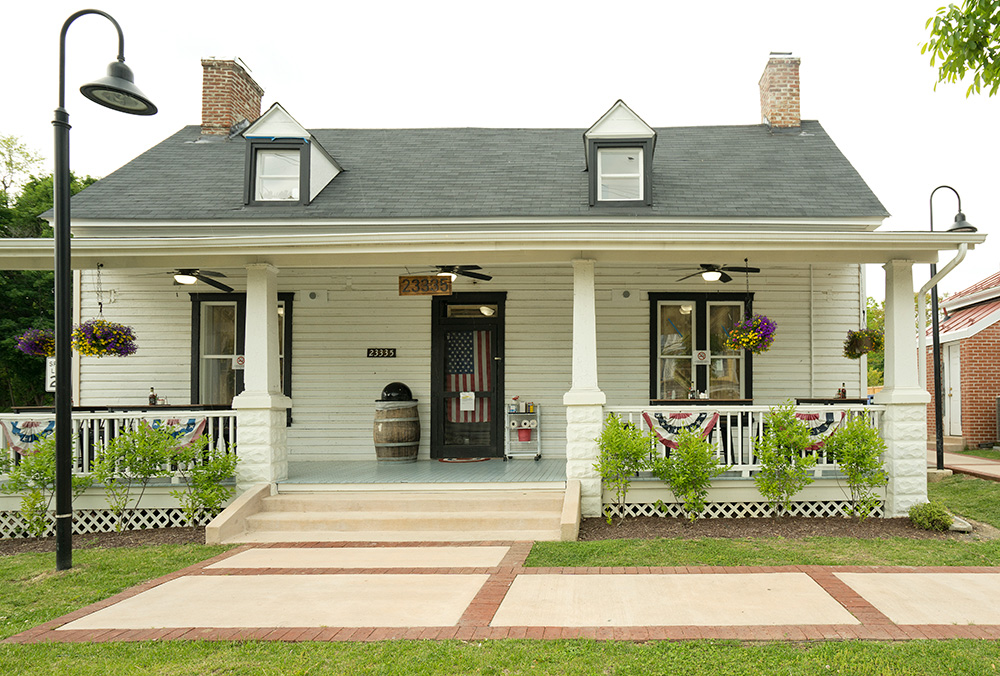 The historic Dr. Horace Willson House is important for its associations with many of Clarksburg, Maryland's leading citizens during the 19th century. Dr. Willson purchased the property in 1821 and expanded the building to a one and a half story dwelling and medical office around 1840. Dr. Willson served in both the Maryland House of Delegates and Senate in the 19th century.
Encore Sustainable Architects served as the architect on the project, which involved moving, preservation and alternative reuse plans for the structure. Due to the proximity of the building to the Clarksburg Square Road Extension that connected to Frederick Road, the house needed to be moved approximately 70 feet to the south to preserve it. The original structure, a log cabin, was built in 1797, and the design plans included removing interior ceilings and walls to feature the natural and historic beauty of those logs.
The finished project opened in June 2021 as the Clarksburg Beer and Wine Store.
"This terrific historic preservation project is deserving for visitors and residents to see. Encore did a great job saving and reimagining the Dr. Horace Willson House!" 
Tom Riford, Assistant Secretary of Maryland's Department of Commerce
Dr. Horace Willson House Project Team
Owner: Aries Investment Group
Developer: 3rd Try, LLC
Construction Manager: Montgomery County Department of Transportation
Civil Engineer: Gutschick, Little & Weber PC
Architect: Encore Sustainable Architects, LLC
Structural Engineer: Linton Engineering, LLC
Contractor: Nastos Construction, Inc.
House Moving Contractor: Expert House Movers