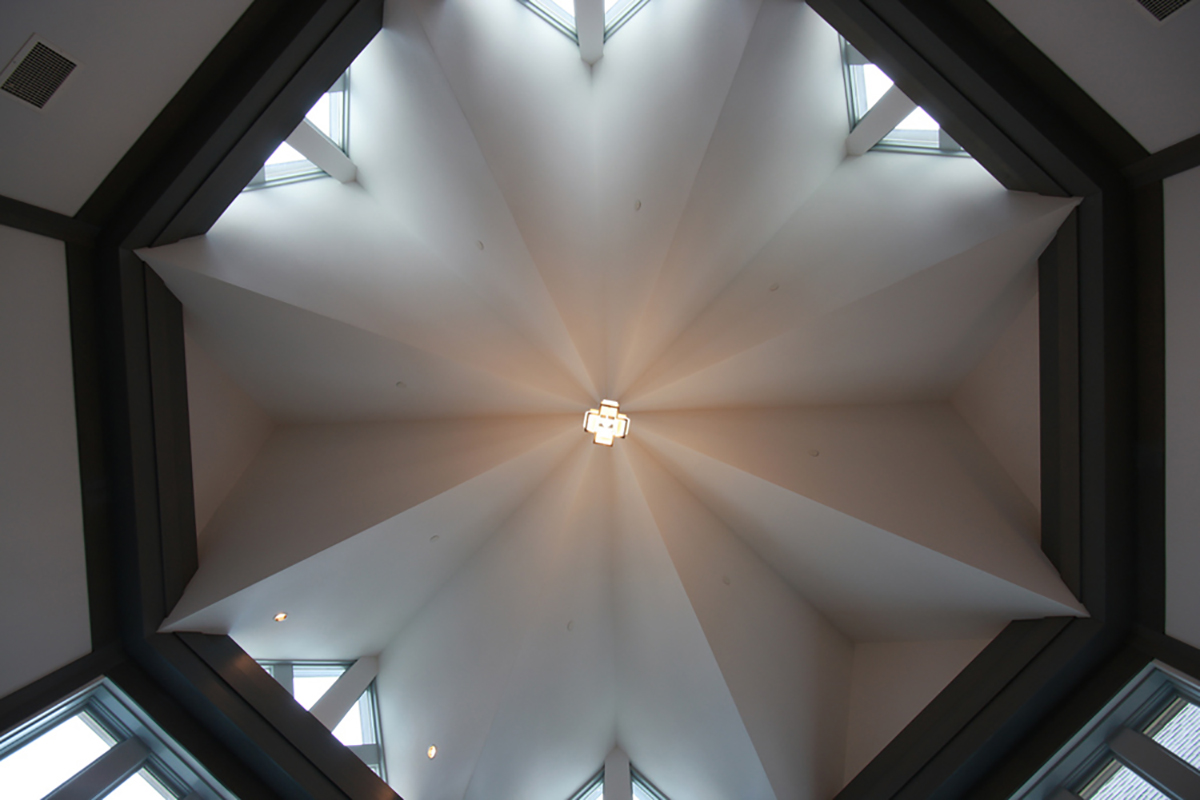 The National Center for Children & Families engaged Encore to renovate two buildings and add a new building at the NCCF Greentree Center in order to meet the growing needs of the Montgomery County, Maryland community. The property, originally built as an orphanage and farm, offers a nonprofit residential program for struggling teens via the Greentree Adolescent Program (GAP) and an emergency family shelter for families facing sudden homelessness via the Greentree Shelter.
Encore first worked to renovate two buildings on the property. One of the buildings was reconfigured as the Greentree Shelter, designed to temporarily house parents and their children as well as provide for on-site childcare and transitional services. A second building used for administration, was updated to create a modern welcome center with fresh, open spaces.
The new building, an incredibly modern facility, was designed to nestle seamlessly between two older buildings.  From the outside, it adds to the Tudor charm of the campus as a whole, while the spaces within are truly aspirational.  The building, predominately used as a youth center, includes a chapel, theatre space, classrooms, art studio, music room, meeting room, cafeteria, gym and more.
The resulting work has refreshed the property and provides much needed light, brightness and hope for those that live, work and grow within the buildings.