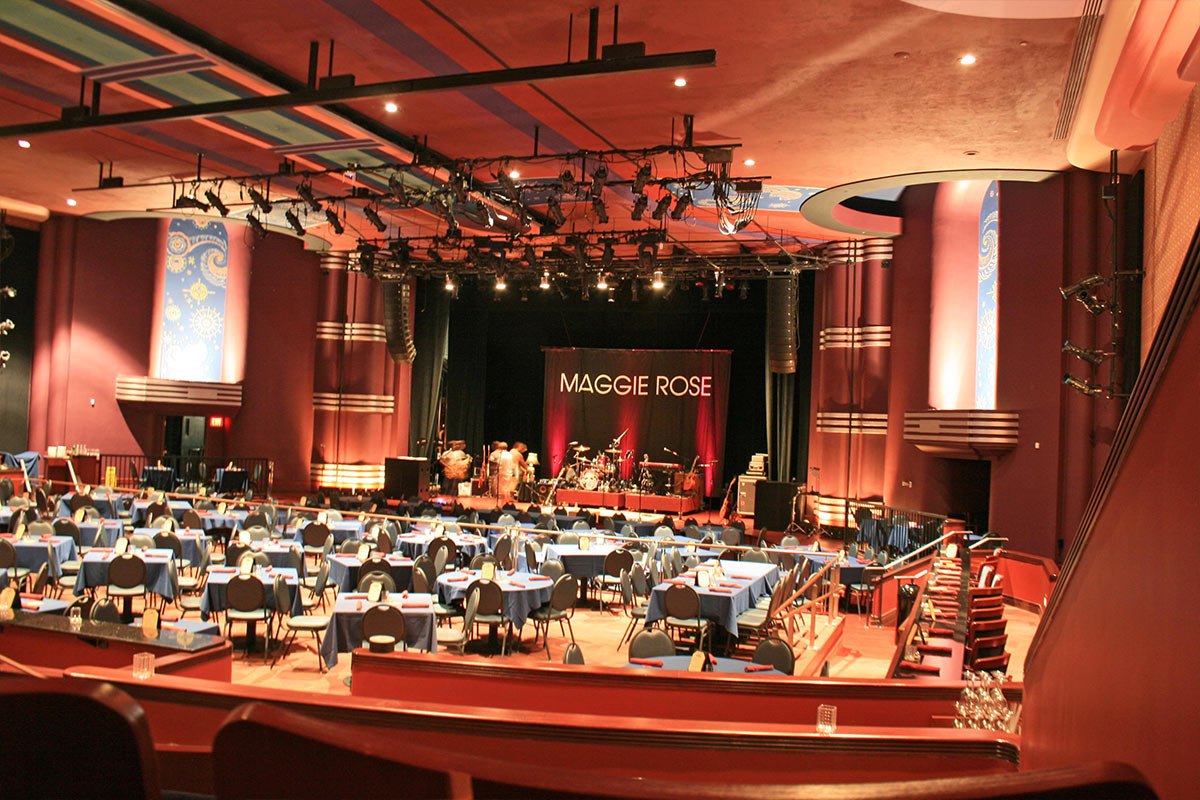 "Prepare to consider Maryland a swing state, because the Bethesda Theatre (built in '38) is now a blues & jazz supper club thanks to an $8 million renovation. With art deco wall sconces & metallic wrapping fixtures, the bi-level, 500-seat amphitheater rocks a 40ft bar beside a hightop table lounge."
-Leo Schmid, Thrillist
The project included the addition of a commercial kitchen and bar, and changes to office and seating areas. The building is 21,000 square feet and is listed on the National Register of Historic Places. The construction cost was approximately $1,000,000. The Architect provided full architectural and engineering design services, and construction management services.
Visit Site: http://bethesdabluesjazz.com/