Aquasco-Woodville Historic District Survey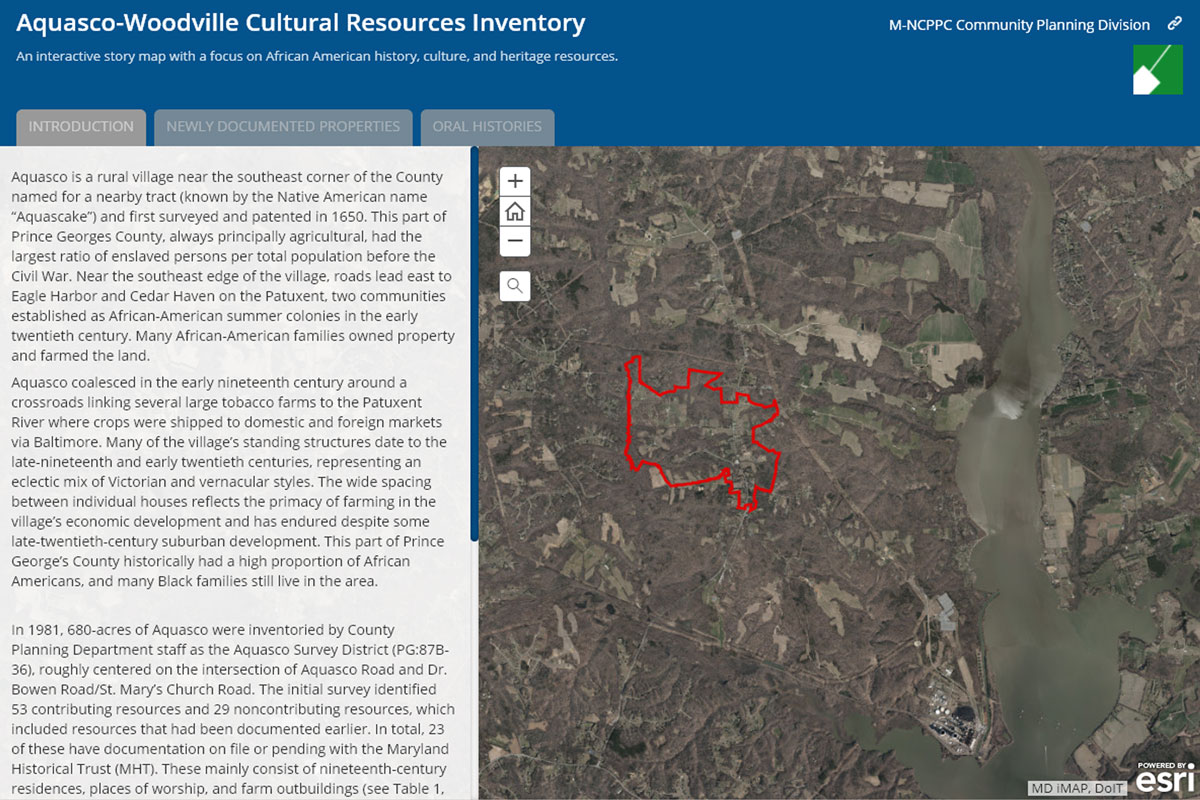 Aquasco and Woodville are rural villages near the southeast corner of unincorporated Prince George's County, Maryland. The villages, first patented and surveyed around 1650, encompass more than 700 acres in the proposed Aquasco-Woodville Historic District. Located alongside the Patuxent River, the district is principally agricultural and had the largest ratio of enslaved persons per total population of Maryland before the Civil War. Many African-American families have owned and farmed the land there from the 19th century to the present day.
The Maryland-National Capital Park and Planning Commission engaged Encore Sustainable Architects to survey historic properties, perform oral history interviews, and develop an interactive story map communicating the results. Encore visited nine properties in the area believed to be of African-American importance. The team, working alongside Applied Archaeology and History Associates, Inc. and local historians, conducted architectural and archeological surveys complete with photographs and historic research yielding names of owners, construction dates, building and land areas and  use, and mapping of each location.
In addition, Encore conducted 21 recorded video interviews with current and former residents to add depth to regional history. Interviewees included a variety of citizens ranging in ages from 40 to 98 from a world traveler to a local government official to a family farmer. Their stories, taped and paired with graphics, text and an ESRI ArcGIS Map truly capture the voice of the citizens of Aquasco-Woodville and preserve the history of the area.
This project was one of enriching intimacy, bringing people and property together to maintain historic fabric. Explore the final version of the ArcGIS StoryMap with 21 oral history interviews or the full Aquasco-Woodville Cultural Resources Inventory Technical Report.
"Excellent work!! You put us on the map. Thank you."
Noah E. Waters, PhD, Mayor, Eagle Harbor, MD
This work was performed for the Neighborhood Revitalization Section, Community Planning Division, Prince George's County Planning Department, Maryland-National Capital Park and Planning Commission. Our thanks to Julie Ennis and local volunteers.